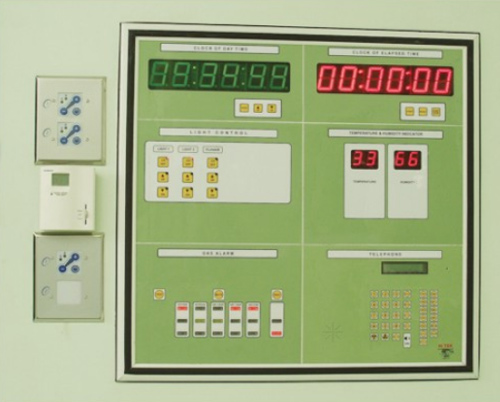 Surgeon control panel is system which is having all the control for the modular operating room in single window. Hectra offering membrane type control panels meet the operating room hygienic condition. The control panel is user friendly and case of operating and maintenance purpose. We can develop customized control panels against the requirements.
Major parameters available in Surgeon Control panel :
Digital Clock.
Elapsed Clock.
Temperature and RH indicators.
HEPA filer status indication.
Medical alarm system.
Central lighting control system.
Feather touch telephone set.
Music System.
Features :
User Friendly.
Flush mounted to suit the modular operating rooms.
Low maintenance.
Membrane tile type modular design.
---