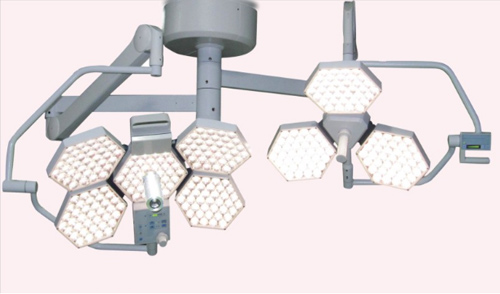 Clinical Lighting – The Surgical lighting is very important for providing an optimal visual environment in the operation theatre, as this is absolutely necessary for meticulous and delicate surgical procedures. Hectra supplies multiple possible configurations for Operation Theatre Lighting to meet diverse requirements of the surgeries.
Clinical Lighting Technical Specifications :
Use of the advanced LED as the light source.
Eco-friendly & Low consumption of power.
LED has longer service life.
The LED light used produces no ultraviolet and infrared radiation.
Integrated with a background illumination bulb for providing auxiliary light source in case of laparoscopic operations.
Adopts a very streamlined ultra-thin design.
Less resistant to air in order to facilitate the entry of purified air into operation wound.
Digitally programmed by double –CPU Micro-computer.
The outer body are of excellent quality and balanced , imported from best manufacture from Germany.
Handle can be detached easily for disinfection and sterilization after operations.
Alarming indicator for warning doctors about the breakage of one or several groups of LED bulbs.
---