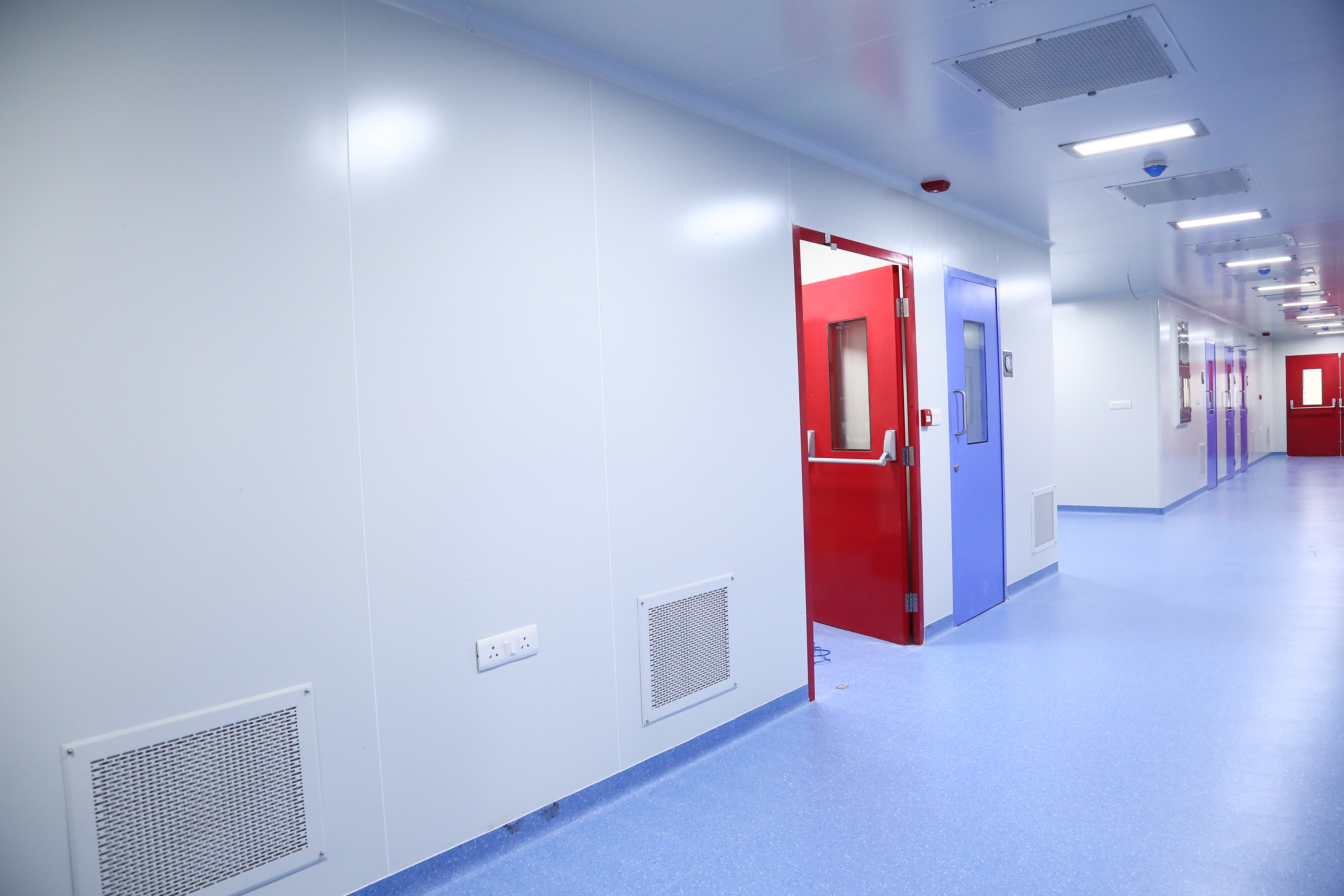 hectra Modular Clean Room Panel manufacturers in india. have several unique features and attributes to efficiently build State-of-the-Art Cleanrooms and other controlled environments for various applications like pharmaceuticals, bio Technology, electronics, food Processing Industry and health care sectors. we done clean room panels in different industries
Modular Clean Room Panels Features
Flush surfaces for easy cleaning and for complying with cGMP requirements
Practically no maintenance
Good stability due to advanced architectural design
Attractive appearance
Custom designed solutions from a single room to complete departments
Full modularity.
Easy to assemble and dismantle.
Material of Construction :
High pressure laminate
Powder coated/Pre-Painted
Stainless Steel
Types of  Clean Room Panels  : 1. Progressive  Panels
2. Non progressive  Panels
 Infill Material :   PUF/EPS/Rockwool
Modular Panel available thickness : 50, 60, 80, 100, 125, 150mm
Clean room Panels equipped with complete range of accessories supports the clean room by providing control over contamination, static, micro organisms, humidity and other critical operating conditions.
Our accessories include Aluminum Powder Coated / Anodized Covings, PVC Covings, 90° and 180° bends and room corner pieces etc., which are designed in consideration to the cGMP guidelines.
---