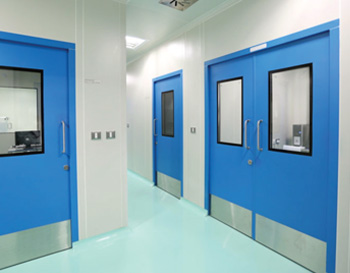 Hectra Enviro Systems is one of the leading Clean Room Doors Manufacturers, Supplier,Exporter,Hyderabad,India. Hectra offering  best quality Clean Room Doors for the areas where hygiene and the control of air leakage are critical. The doors offered by us are extremely durable & are hermetically sealed for proper air tightness. The door has a unique wrap around frame with a neoprene seal incorporated which enables the door to seal perfectly.The Clean Room Doors offered by us are highly durable. These doors are available in custom and standard models. Hectra doors available in different models as per client specifications  and requirements. For more details click here Clean Room Doors manufacturers
Types of Doors we provide:
GI powder coated Metal Doors
Stainless Steel (SS) Doors
High Pressure laminated Doors
Swing/Automatic/ Semi-automatic/Sliding Doors
Fire Proof Doors.
Civil Wall Window and Modular Double Glazed View Panels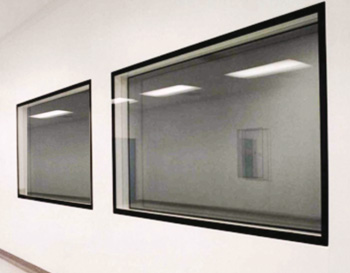 HECTRA Civil Wall Window Double Glazed View Panels are fit flush with both surfaces of the wall panel system. Each unit is constructed with two panels of 3+3 mm double layered and fixed with toughened safety glass. The two panels sit within a structured framework and air fills the space between the two panels. The window system is specially designed for the cleaning needs of the cleanroom system. It is completely silicone sealed and includes a micro-perforation profile with an integral silica gel moisture absorption system designed to eliminate fogging.
Special Features :
Flush mounted to the walls.
Moisture adsorption facility.
Cleanroom Compatible.
Available Toughened.
Easily Cleanable.
Toughened glass for safety norms.